"The advance of technology is based on making it fit in so that you don't even notice it, so it's part of everyday life."- Bill Gates.
Today, technology has enabled us to achieve the impossible. Food, which is the basic necessity of life, has evolved with skilled scientists at work. With the coming together of food and technology, our agriculture has improved for a lot better. Brands invest a huge amount in choosing the best raw materials for achieving their final product.
This unique and dynamic combination of both industries has enabled many micro industries and fields to develop. To name a few, we have biotechnology, nutrition quality control, analytical chemistry, and food and safety management. All these fields operate with the motive of improving the quality of food that goes into our plate.
Today, a brand can plan its final edible product starting from the conception of its crop. With the help of Technology, Indian agriculture has yielded some of the best produce. Technologies like drip irrigation, moisture sensors, GPS, precision agriculture, and robotic systems have helped improve the quality of the crop.
Food research and sampling are the two fields that help FMCG brands to achieve a product of the highest quality standards. Scientists or biotechnologists engaged in this field help know the accurate quantity of the nutrients and ingredients that should go in the final product.
Heinz is one such brand that houses a huge research and development department. It uses the outcomes of the research department to improve the quality of its products. Further, these outcomes are also used in the process of product development. E.g.;- Heinz tomato ketchup is made with one of the finest quality of organically grown tomatoes', as Henry J. Heinz says "To improve the quality of a food product on the shelf, you must improve the quality of produce in the ground."
Food and technology have a great scope today. Startups engaged in this industry can benefit a lot investing in a mobile application. A mobile application is an excellent way to market a brand. With the availability of Operating Systems like iOS, investing in mobile applications for a business gets more profitable. Hence, startups can invest in ios app development to better reach their market. To know more about the fantastic combination of food and technology, let's discuss it further. 
The Amalgamation of Food and Tech Awaits a Bright Future
The amalgamation of food and tech has not only elevated the quality standards of crops and raw material but has also taken this industry to global platforms. Today, with digital technology availability, dishes made in India are customized by American chefs for presenting them in their region.
Likewise, Indian chefs also prepare foreign cuisines and delicacies with newly evolved and advanced equipment. Major FMCG and OTC brands like Unilever, Warburtons and Heinz use extensive research for launching improved product solutions.
With an increased awareness of cholesterol, diabetes, and hypertension , food products directly correlated with these ailments could be improved with research and technology. For example, various researches presented that low sodium in salt helps patients with high blood pressure.
Also, edible oils, which directly correlate with cholesterol, changed their ingredients and production process for making the oils fit for consumption by patients with high cholesterol. Hence, there are many oils available in the market that have a low oryzanol.
Moreover, technology today has improved the efficiency of the food industry by giving it helpful solutions. Be it food manufacturing, crop yielding, quality testing, crop management, or the introduction of new recipes; it is all possible with technology as a constant partner.
With improved research and diagnosis, various allergies can be tested today, and people can stop consuming the food they are allergic to. Similarly, such a diagnosis also helps in knowing the deficiency of any particular nutrient or vitamins in the body. In turn, it helps various governments improve the malnourishment in small kids with the help of a relevant dietary solution. 
Technology and Food Manufacturing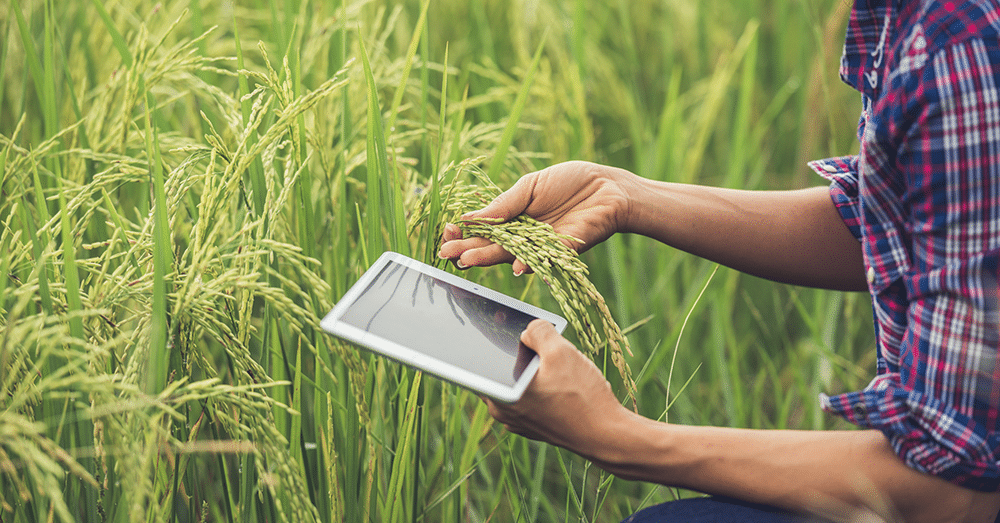 Over the years, food manufacturing techniques have seen tremendous changes. Today, as products manufactured in India are available overseas, such manufacturing technologies are at work, making the edible product fit to travel long distances (without compromising on the quality).
One such common technology is pasteurization. It is a process in which packaged, and non-packaged food are treated with mild heat to eliminate pathogens and extend the shelf life. This technique is majorly used in milk factories and wineries. Amul uses pasteurization for both the packaging of its milk tetra and non-tetra.
Another technology that is now used by various oil manufacturing plants is cold pressing. This technique helps to keep the nutrients in the oil intact. Traditional oil pressers induce a lot of heat while pressing the oil; this heat burns the oil's natural properties. At the same time, the cold-pressing technique uses hydraulic technology and maintains the original nutrients intact.
Cold-pressed oils like olive oil, flaxseed, and coconut are good options for maintaining a balanced and good diet. One should consider replacing their edible oils with cold-pressed edible oils.
Food and Tech Gives Marketing A New Vision
The FMCG market is loaded with similar products under different brands. E.g., wheat flour is a common product used by almost every Indian household. Now there are numerous brands producing wheat flour, and there remains a high competition to market it.
Here, technology helps a brand to leave an indelible imprint in the minds of its consumers. Using a particular technology to manufacture a similar product helps it market it as its USP (unique selling proposition).
Like brands dealing with edible oils, use cold pressing as their USP to better market their product than their competitors. E.g.;- Saffola has a dedicated range of edible oils based on cold pressing for people engaged in maintaining an active and fit lifestyle.
Another good example is the brand First Milk. This brand caters to providing farm-fresh milk and dairy products. The brand has very prominently made their organic products a USP for their marketing. Their website takes you through their journey of producing their goods with standardized research and quality products.
Technology Makes Food Industry Go Digital
The benefits of digitalization couldn't keep the food industry away from it. Gone are the days when good food can only be enjoyed at restaurants, today they are just an app away. Digital giants like Swiggy and Zomato have made it possible to enjoy your favorite food from the comforts of your home.
Swiggy and Zomato share a cut-throat competition. To maintain their relevance and neutralize the competition, they use comprehensive digital marketing strategies and campaigns. One such unique campaign was "Voice of Hunger" by Swiggy.
This campaign left Swiggy trending all over on social media. As here, people were asked to send their voice of hunger on Swiggy's official Instagram account in return for getting a chance of winning great discounts.
Additionally, promoting restaurants, fancy food, delicacies, cuisines, and recipes have become fancy with food blogging. It is a newly emerged way of promoting industry creatively. Influencers promote restaurants and treat on their social media accounts; it creates an aspirational value in their followers' minds.
YouTube has given a fantastic platform to numerous ametuer chefs for promoting their relevant work. Apart from that, many housewives have turned to famous food bloggers from YouTube. Indeed it is a fantastic platform for people to take their talent to their relevant audience.
Moreover, many people could learn cooking and baking from YouTube and try it in their homes.
Restaurant Technology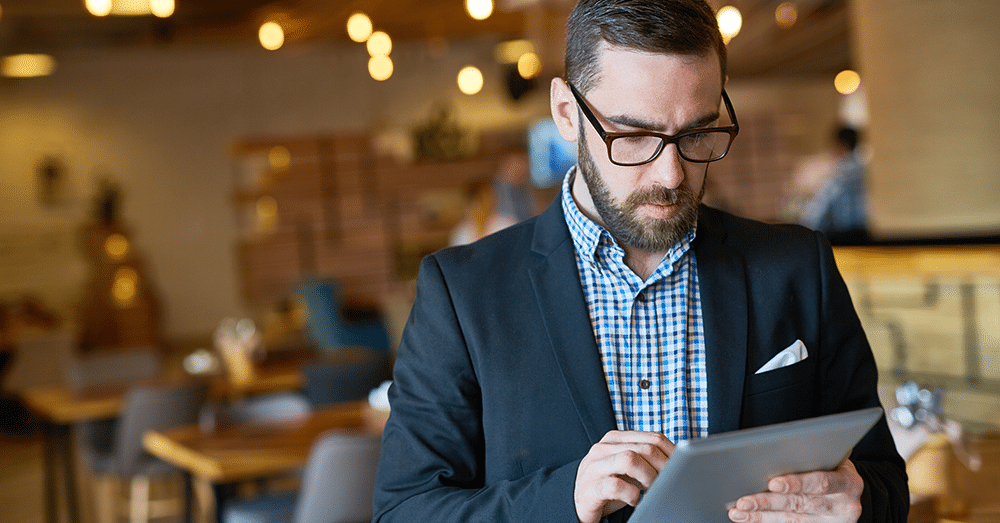 Restaurant technology is a newly emerging field where technology is helping restaurants to manage their business more dynamically. It has proven very effective in times of pandemic as various restaurant technology software helps manage the crowd at restaurants.
Also, many countries are using robots for serving food in restaurants. Doesn't that sound amazing? Apart from that, restaurant technology also includes technological devices and software for preparing a bulk meal. This software helps maintain important information like ingredients used and quantity prepared.
Biometrics and Scanning Payment methods are also a part of the technology that helps customers in times of covid to make digital payments. Along with it, customers can now access the menu at a restaurant by simply scanning a barcode from their phone. For reading more about this unique field of technology, you can read the following article.
Food Tech Influencers and Bloggers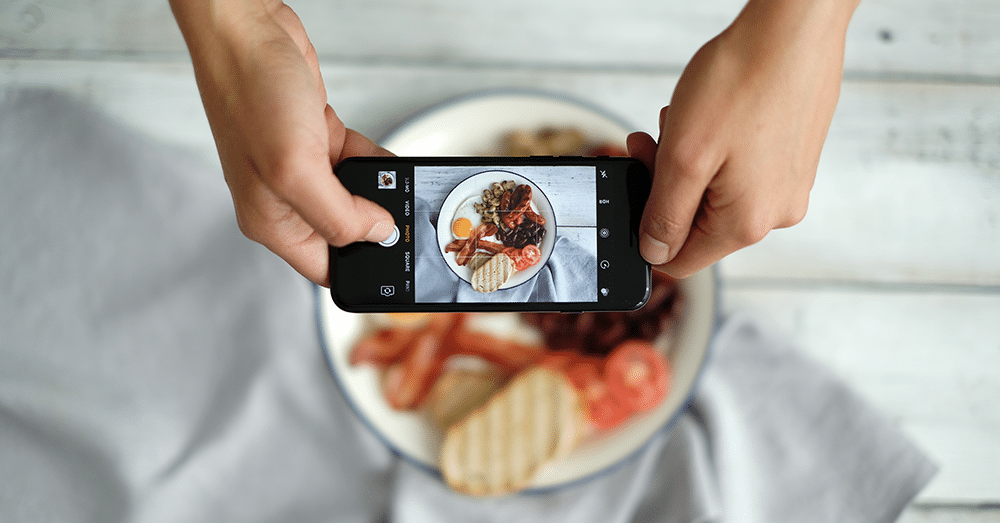 With food blogging getting an amazing response digitally, people have started considering taking up this profession. People engaged in food tech blogging are experts in their fields. They come with an array of experience from the industry. Often restaurant managers, owners, or relevant software providers take up food tech blogging.
The food tech blogs are an exhaustive source of information about food science and technology. Here, bloggers write their own industry experiences that come to be very helpful for startups.
Such bloggers also provide information on the latest available technology or equipment for the food industry.
Technology Makes Edible Go Ecofriendly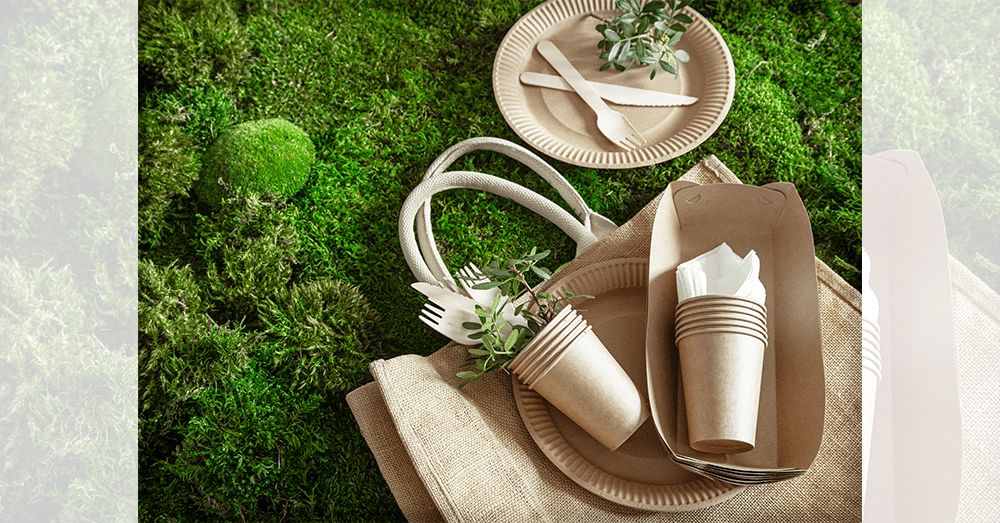 Environment sustainability calls for eco-friendly solutions. Environmental degradation and increasing global warming rates are alarming users for shifting towards natural and earth-friendly products. Hence, research and technology have enabled using farm produce for creating compostable products.
Sugarcane fibers and cornstarch are effectively used today as raw materials for making biodegradable and compostable disposables. The tableware made out of these materials is gradually replacing plastic disposables and single-use plastics.
Some of the brands catering to these solutions are Ecoware, Chuk. These tableware solutions are being used by various food chains like Chaayos, KFC, etc. Apart from that, various public sector institutions are also using these solutions.
With technology, even dried palm leaves can also be converted into plates and cutlery. Numerous startups are engaged in providing these solutions.
Conclusion
Food and technology are an amalgamation of perfection. With the coming together of these industries, it has done a lot better for the food industry. Now FMCG companies can improve their product quality with the help of research and technology.
As mentioned above, companies like Dabur, Marico engage in extensive product research before launching any new products. Technology is not only helping agriculture but finished products as well. In terms of manufacturing, technologies like cold pressing and pasteurization are effectively used for increasing the shelf life of edible liquids.
Also, the traditional marketing of FMCG products benefited a lot from this combination. As the technologies being used to develop these products can be effectively advertised as a USP. It increases the competitive advantage of the product. Here edible oils can be an excellent example as the one produced with cold pressing gets an advantage to promote this feature.
Additionally, digital platforms are too established to be the right combination for marketing. As applications like Swiggy and Zomato have found a new niche in the market. Also, food blogging and vlogging have given an edge to the people aspiring to be a part of this industry. 
Promoting your food startup in the form of a digital application is an excellent marketing strategy. With the increasing number of smartphone users, applications come in very handy. An ios app development company can help a business achieve a customizable application for its solution. Hence, food and technology is a unique combination that is very beneficial. Companies should adopt technological advancement to have an above the others.