Do you remember the days when smartphones came into existence? Many of you were not even born at that time or would be in your childhood days. The first smartphone was launched more than two and a half-decade ago, in 1994, by IBM, known as Simon Personal Communicator (SPC). Although it was bulky and not sleek, unlike today's smartphones, it still got the features of PDA (Personal Digital Assistant), Email and a touchscreen.
After that, many famous tech giants like Blackberry, Motorola and Nokia releases their smart mobile devices in the market. However, after the launch of Apple's first iPhone in 2007, the world of smartphones took a revolutionary turn. The operating system of Apple – iOS, arguably becomes the first smartphone OS in the world.
However, even being the first, it is still not the most prevalent smartphone operating system globally. The reason is an OS that has transformed how a device works and makes your life easier. Yes, we are talking about Android – the world's widely used mobile platform in terms of users, devices, and mobile applications. Let's discuss the history of Android, its evolution, and the reasons that make it so famous worldwide.
So What is Android, and How Does It Evolve?
Well, for a technical person who knows the basics of smartphones and their operating systems, Android is an open-source, modified version of Linux Kernel designed primarily for smartphones and other touchscreen devices. However, in layman language, it is a platform for a mobile device (smartphones, tablets, wearables, etc.) to run applications and other essential software over it.
Today, when your smartphone goes from just working to making your life simpler, Android is the reason behind it. It is responsible that your GPS prevents you from traffic, your smartwatch can receive calls, and your assistant can answer the queries.
Presently, there are more than 3 billion active Android devices around the globe. From 5G smartphones to stunning wearables, Android powers all the devices out there. One of the best things about Android is that it is open to everyone, be it developers, designers, or device manufacturers. It means more people can indulge their creativity in producing something that is unseen by the world.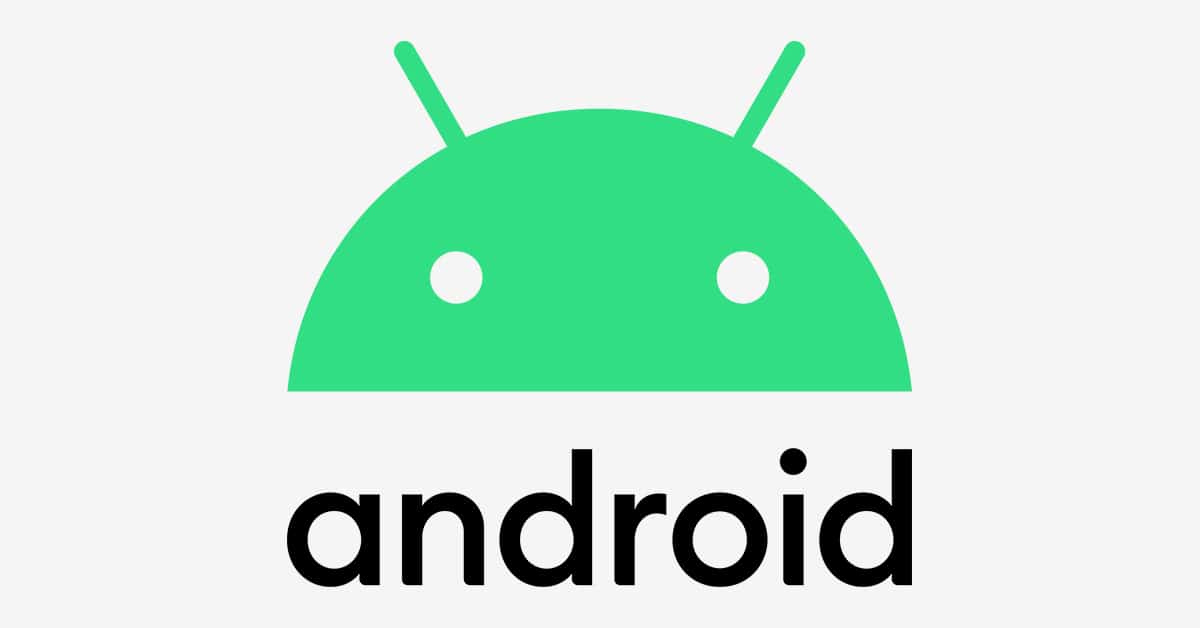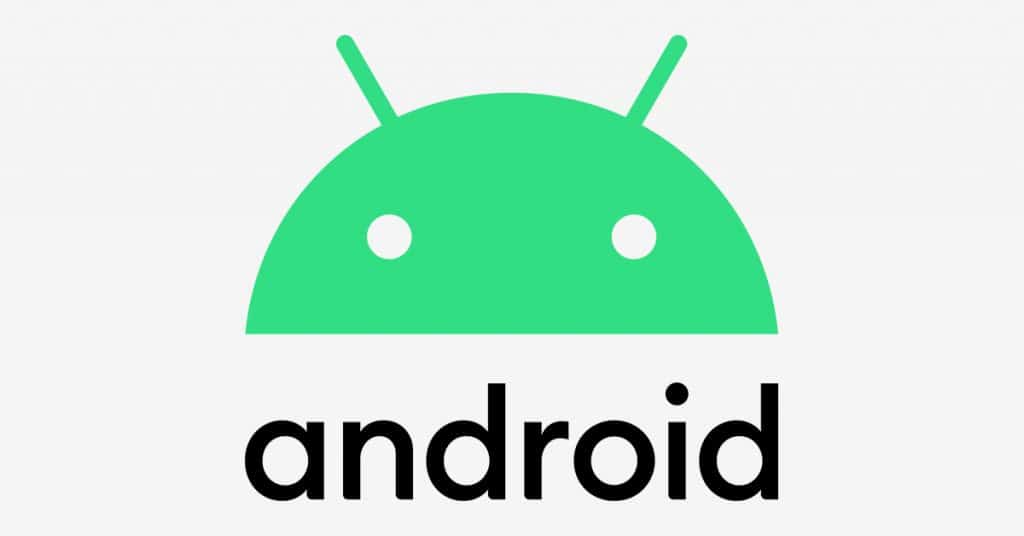 But How Does Android Come Into Existence?
Well, it all started around October 2003 – much earlier when the term smartphone was popular. Four people, namely Andy Rubin, Rich Miner, Nick Sears, and Chris White, founded Android Inc in Palo Alto, California. In the words of Rubin, the Android project was considered of having "tremendous potential in developing smarter mobile devices that are more aware of its owner's location and preferences."
Rubin disclosed in an interview that the original intentions of developing Android were to build an advanced OS for digital cameras. However, their company observed that the market for cameras was not big enough for its objectives. That's the reason, five months later, Android Inc. decided to divert its focus on using the OS inside smartphones.
And then came the year 2005, which revolutionised the world of smart devices completely, when Google acquired Android Inc. It was one of the best deals that Google ever made, according to then Google's vice president of corporate development, David Lawee. Moreover, the key players of Android Inc., including Rubin, White, Sears and Miner, joined Google as a part of the accession.
Google introduced a new team led by Rubin that primarily focused on creating a mobile device platform powered by the Linux Kernel. The company advertised and marketed this platform to handset manufacturers and cellular companies on the promise of offering an adaptable and upgradeable system. Finally, on September 23, 2008, the first appearance of Android inside a smartphone turned up when HTC, a Taiwanese electronics company, launched HTC Dream or T-Mobile G1 in the market. Since then, it has been 13 years, and Android has powered over three billion smart devices worldwide!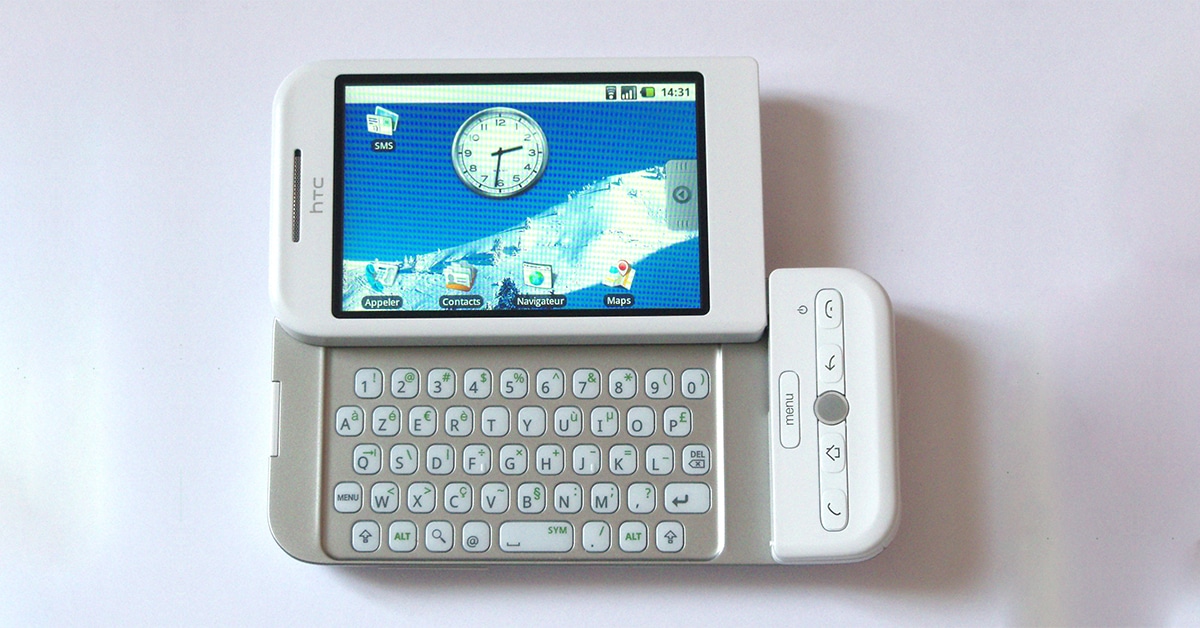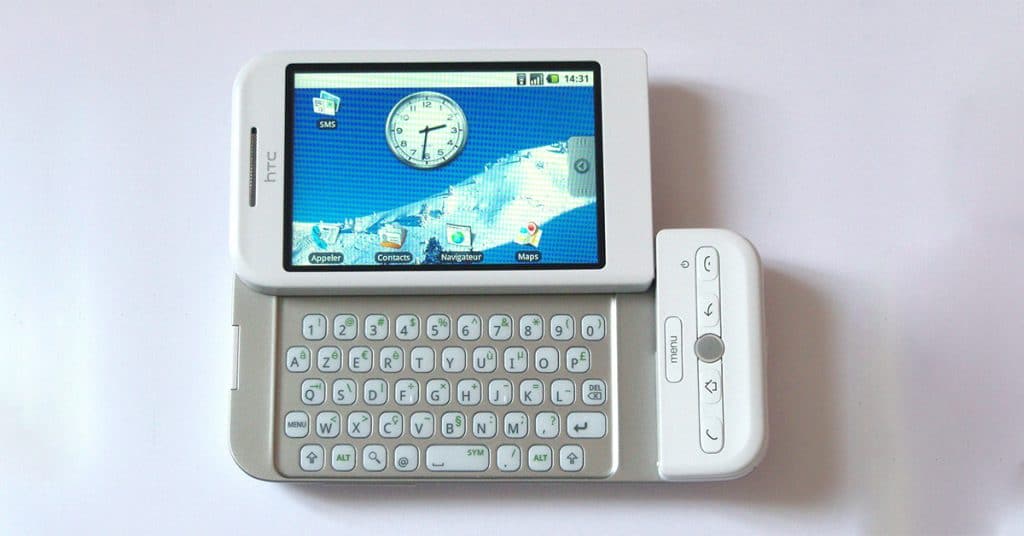 The above picture shows the first commercially available Android device, HTC Dream (or T-Mobile G1). It emerged as a solid competitor to other major mobile platforms of that time, like iPhone OS, Blackberry OS, and Symbian.
The Story Behind The Android Logo
The logo or mascot of Android was created by Google's then graphic designer Irina Blok on November 5 2007, the same year Android was announced. The logo is a combination of a robot and a green bug. According to Blok, the only direction given by Google's design team was to make a logo that resembles a robot. She also added that she got the inspiration for the logo by looking at the restrooms symbols representing 'Men' and 'Women'.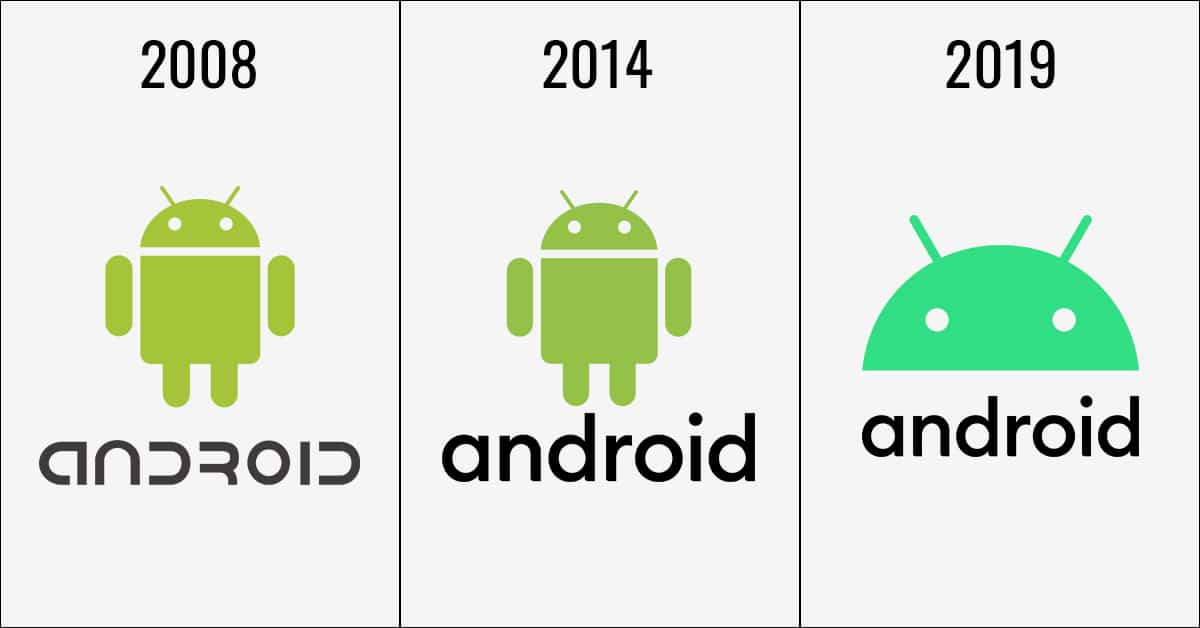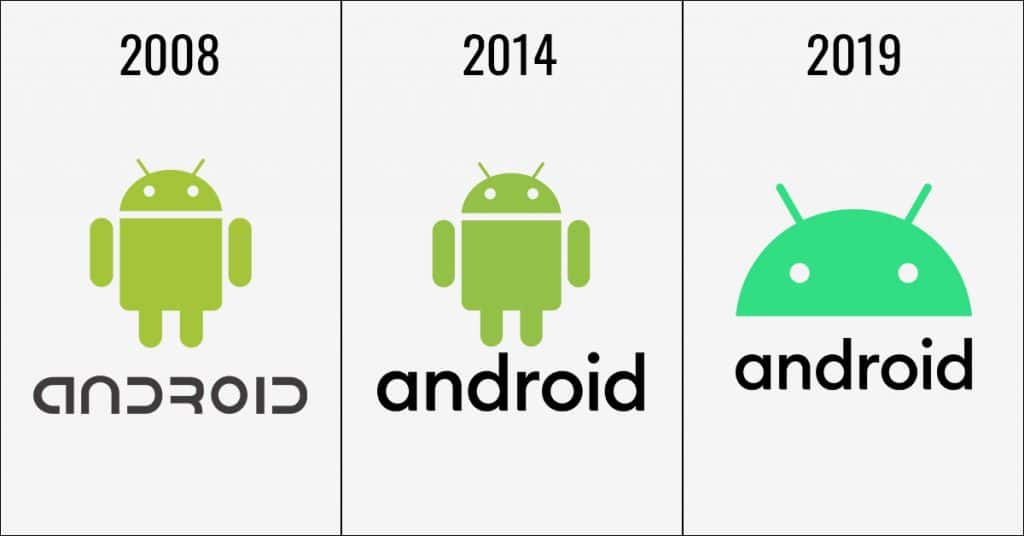 One of the fascinating things about the Android logo is that Google decided and directed Blok to develop it independently and make it open-source, just like the platform itself. Almost every company would try to protect their logo or mascot from being reused or redesigned. That's what copyrights are for. However, with an open-source Android logo, anyone can use it and redesign it as per their requirements. Although the logo has no official name, Google unofficially introduced it with the term 'Bugdroid!'
Versions of Android in a Flash
Android started its journey with Android 1.0, the first commercial base version launched on September 28, 2008. However, as per the history of Android, the publicly available beta version (Android Beta) was already introduced on November 5, 2007.
The base versions of Android (Android 1.0 and Android 1.1) were not given any specific code names and had the minimum API levels of 1 and 2, respectively. The first version with a particular code name was Android 1.5, also known as Android Cupcake, given by Android's project manager Ryan Gibson, who suggested a confectionery-themed naming scheme. However, this series changed into a numerical value format after the release of Android 10 on September 3, 2019.
Android versions are continually developed and modified by Google and Open Handset Alliance (OHA), an association that sets open standards for mobile devices. Since the beginning, around 20 versions have been released by the company, among which Android 12 is the latest, launched on October 4, 2021. We will discuss all the versions in detail in our next article.
Features of Android That Makes It Special
Having such a great history, you can easily tell how incredible this platform has been. Now, moving to the next section, let's talk about some of the great features of Android that makes it the leader in the mobile OS world.
Connectivity
Android is compatible with multiple connectivity technologies, including GSM/EDGE, Bluetooth, Wi-Fi, LTE, IDEN, CDMA, EV-DO, UMTS, NFC, and WiMAX.
Storage
Android uses SQLite, a lightweight relational database for data storage purposes.
Media Support
Android supports many audio/video/still media formats, such as WAV, JPEG, PNG, GIF, BMP and WebP, H.263, H.264, MPEG-4 SP, AMR, AMR-WB, AAC, HE-AAC, AAC 5.1, MP3, MIDI, Ogg Vorbis.
Web Browser
Android's web browser is based on the open-source Blink (previously WebKit) layout engine, combined with Chrome's V8 JavaScript (JS) engine that supports HTML5 and CSS3.
Messaging
For messaging, SMS and MMS are two available formats. However, Android now also supports threaded text messaging and Android Cloud To Device Messaging (C2DM).
Multi-tasking
In Android, a user can jump from one task to another. Moreover, at the exact moment, a user can run multiple applications simultaneously. The system manages the memory allocation smoothly.
Resizable Widgets
In Android, the widgets are adjustable, and users can resize them at their convenience. It means they can expand them when they want to show more content or shrink them to save more space.
Wi-Fi
Wi-Fi, known as Wireless Fidelity, is a technology that enables mobile applications to discover and connect directly over a high bandwidth connection.
Screen Capturing and Screen Recording
After the introduction of Android 4.0, a user can capture screenshots of the screen by pressing the combination of some specific buttons. The screen recording feature was also made available in the devices that run on Android 10 or newer versions.
Multi-language Support
Do you know, Android devices supports over 100 global languages? Well, yes, apart from multiple languages, Android also supports single and bi-directional texts.
What Are The Benefits of Android OS for Business Owners?
With over 73% of the global market share, Android OS dominates the mobile platform significantly. Backed up by Google, Android comes with advanced company-friendly features and improved security, making it a preferable choice for business owners. This section will discuss some of the advantages of using Android for app development and online presence.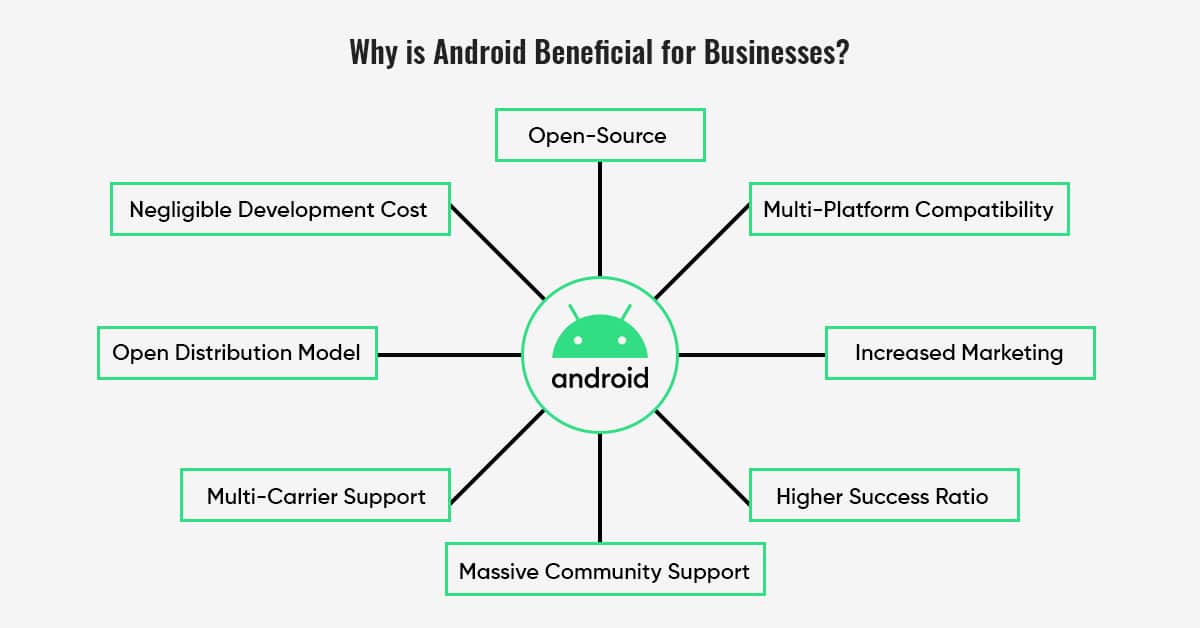 Negligible Development Cost
The primary development tools, such as Android SDK (Software Development Kit), JDK (Java Development Kit), IDE (Integrated Development Environment), etc., are available for free. You can easily download them and utilise them for developing Android mobile apps. Moreover, Google will charge you a minimal fee of $25 to register and distribute your app on the Google Play Store.
Open-Source Platform
As already mentioned, Android is an open-source platform based on Linux Kernel, having various open-source libraries. It helps the developers to extend the platform needed for building specific Android apps.
Multi-Platform Compatibility
Today, there are more than 3 billion hardware devices, be it smartphones, tablets, wearable, etc., that run on Android OS. One of the surprising things is that you can develop Android apps on Windows, macOS, or Linux operating systems.
Increased Marketing
Since Google has a massive audience, there are over billions of users that support Android OS. It makes things easy for business owners to efficiently market their products and services online with the help of Android app development. All they need is a proficient android app development company to develop an interactive mobile business application that leads to better reach and extended profitability.
Higher Success Ratio
You can easily relate this point to the previous one. When marketing becomes easy, effective and cost-efficient, there are better chances of enhancing growth and profits. Consequently, the companies using Android will have a higher success ratio.
Massive Community Support
There are over three billion users worldwide who use some kind of Android device. Moreover, more than 3.48 million applications are available in the Google play store for users to download. Do you know what these facts signify? Well, they depict how popular Android is and how many people support this OS worldwide.
Android has a massive community of developers, app development companies, students and users. Due to this, you will hardly face issues while learning about the development and history of Android or creating apps on this platform. This vast community will help you with all the problems you might encounter while developing an Android application.
Multi-Carrier Support
Many telecoms and cellular partners like AT&T Mobility, Airtel, JIO, Vi, and others are compatible with Android-powered devices. It shows that even in terms of network and telecom connectivity, Android excels.
Open Distribution Model
Google Play Store, also known as Android Marketplace, imposes very few restrictions on an Android application's features, content, and functionalities. It helps amateur developers to create, register, and distribute their apps through the Play Store and other distribution channels, such as Amazon's App Store, with no issues.
Final Thoughts
Android has come a long way since its development. The history of Android shows that its journey has been successful, and the efforts put in, in the beginning, are easily visible in the present. Today, Android is the leading operating system globally, with over 73% of the global market share. Google constantly tries to improve its mobile platform's performance, which is why it keeps on releasing new updates and versions. The upcoming blogs will discuss them along with the technical aspects in depth. Till then, stay tuned!