The Internet of Things (IoT) has managed to become a crucial part of all our lives. As people are going digital, IoT is increasing the dependency of people on technology. IoT has managed to spread its wings in all sectors of the economy, including the corporate sector, automotive, health, fitness, and even agriculture.
Before we start to elaborate on the same, let us understand what the Internet of Things (IoT) is?
IoT is defined as a web of physical objects (things) that have sensors, software, or maybe some other technologies embedded into them. These technologies help to share data and form a connection with other devices via the internet. These devices may be some ordinary objects you use at your home or enterprise-level tools.
Thus, smartwatches, home security systems, wireless inventory trackers, etc., are great IoT examples. These devices are often connected to your smartphone or system through application. Thus almost every mobile app development company is now focusing on creating applications that work well with IoT devices.
The market is currently filled with as many as 7 billion connected IoT devices, and experts say this number will grow to 22 billion by 2025.
Since the adoption rate of IoT is so high, we can not help but think, how technology has made its way to the most conventional part of the economy- Agriculture!
Integration of IoT into the agricultural sector has brought significant improvements in every facet of it.
Why would one still rely on buffaloes to plow their fields when virtual reality and automatic cars have become an everyday occurrence?
With that put in perspective, let's move ahead and learn what exactly do we mean by Smart Agriculture?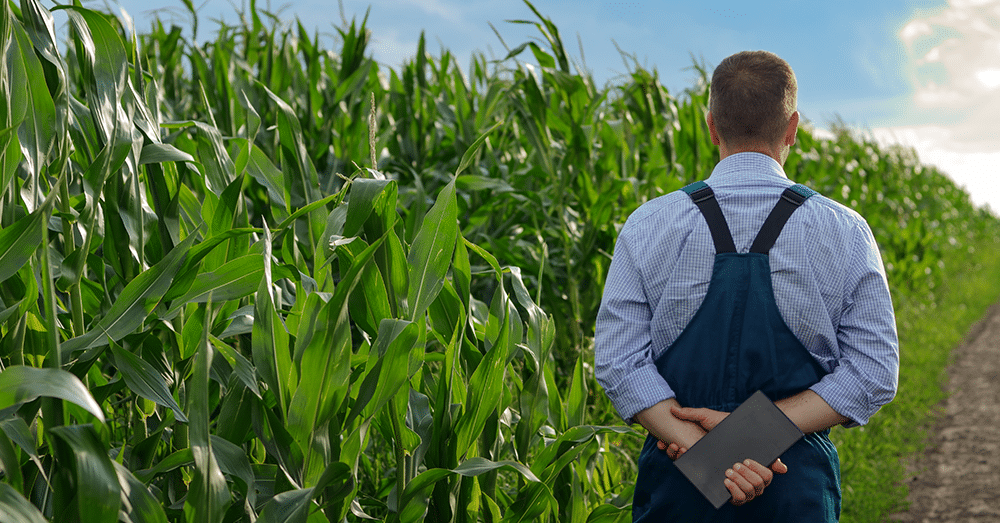 Smart agriculture denotes the use of IoT solutions in leveraging agricultural practices.
So what do we mean by the integration of IoT in agriculture? Well, it conveniently collects machine and environmental metrics by using IoT sensors. This helps farmers make an informed decision and improve all aspects of their work, be it crop farming or livestock.
For example, suppose a farmer wishes to determine how many pesticides and fertilizers are required for her/his crop to reach maximum efficiency. In that case, s/he can use smart agricultural sensors to keep a check on the state of crops.
Even Though consumer connected devices are much more popular than smart agriculture IoT and industrial IoT in general, the market remains dynamic. Therefore, there is a substantial growth rate in the adoption of IoT technologies in agriculture.
Many reports suggest that the global smart agriculture market will triple in size by 2025, reaching $15.3 billion worth.
Since the growth in the market is ever-going, there can be great opportunities for you to set your foot in and get more incredible benefits as an early adopter.
Many entrepreneurs working on agricultural-based products prefer to perform hybrid app development with proper integration of IoT technologies to continue attaining success via excellent mobile applications and sensory devices. 
Moving on, before you make up your mind and start developing an IoT application, let's consider the factors that may influence your decision:
How IoT Shapes Agriculture?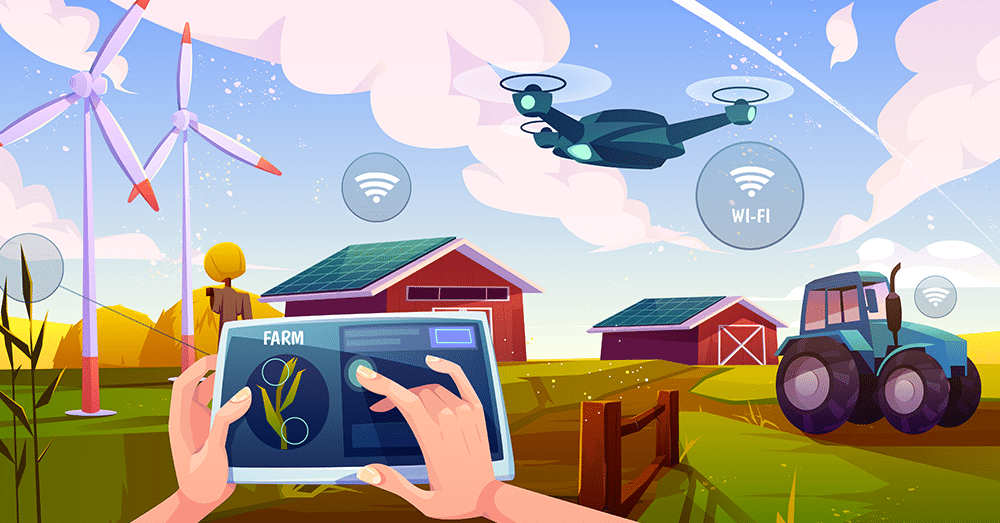 IoT and technology together have strong potential in solidifying the core and transforming the agricultural industry altogether.
However, here are the five most incredible benefits of it:
Tons of data can be collected via smart agricultural sensors, including soil quality, weather conditions, cattle growth, and crop growth process. The data is useful in tracking the general state of your business as well as equipment efficiency, staff performance, and other relevant data.
It helps in cost management and waste reduction since it offers an increased control on the production. If you can identify any anomalies in the livestock health and cop growth, you can rectify every possibility of losing your yield.
Provide lower production risk due to better control over the internal process. Since IoT offers a framer the ability to foresee your production's output, you can plan things better. Getting to know how much crop you are exactly going to harvest, you can ensure all your product is sold.
It provides enhanced product volume and quality. Again, since you can achieve better control over the product quality and harvest, you can also ensure to set the bar high when it comes to delivering your product.
Process automation provides increased business efficiency. Smart devices allow you to automate many processes involved in your production cycle like fertilizing, irrigation, or pest control.
All these factors collectively contribute to the generation of higher revenues with technology-induced farming.
Since we have established that, it has become clear as to what makes the traditional methods adopt modern technology- it is convenient to carry out tasks and offers super productive outputs.
Now that it would have been clear to you why it is only logical to get your hands on IoT devices for smart agriculture, we can move forward with identifying some of the best uses of it.
Use Cases of IoT in Agriculture:
Every mobile app development company must focus on the following use cases when it comes to developing IoT applications or sensors for agriculture: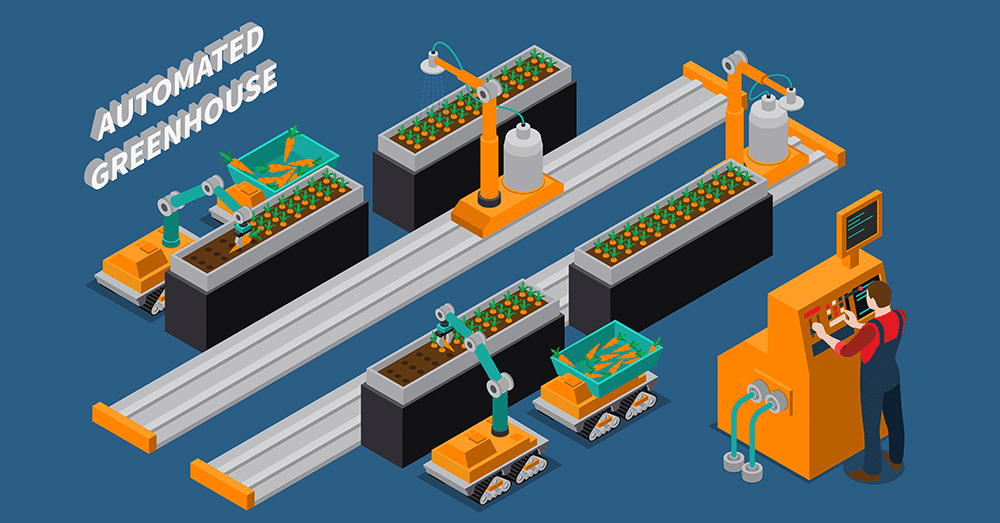 Generally, the greenhouse environment is controlled via manual interventions. By using IoT sensors, farmers can acquire accurate real-time information about greenhouse conditions such as temperature, lighting, soil conditions, and humidity.
If environmental data is sourced, it becomes possible for weather stations to adjust the conditions to align with the given parameters automatically. The greenhouse automation mostly runs on the same principle.
For example, Growlink and Farmapp are some who offer such capabilities in the market.
Monitoring climate conditions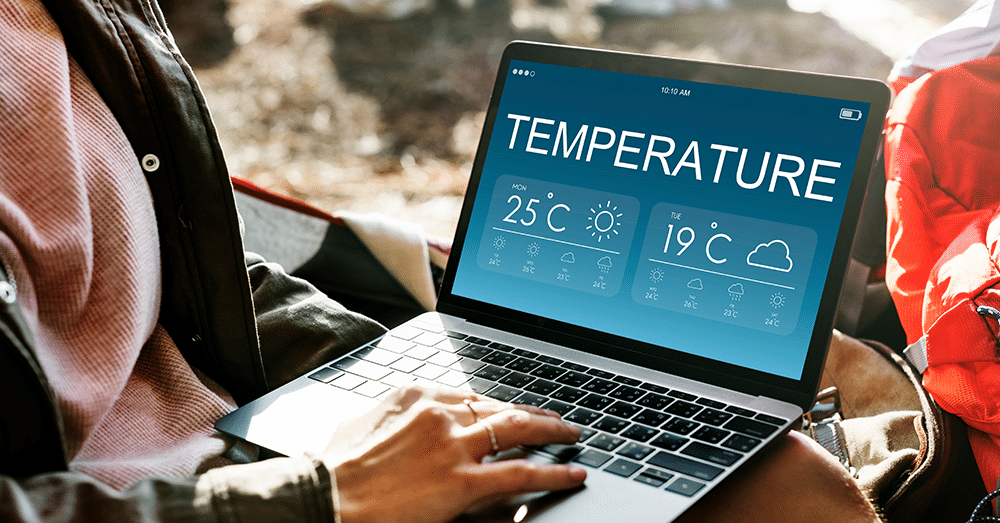 One of the most prominent smart agriculture gadgets is considered to be weather stations that combine multiple farming sensors. They can effectively gather various data from across the environment and pass it on to the cloud since they are located across the field.
The measurements provided by these weather stations can be used in mapping out the climate conditions, selecting the relevant crops, and moving ahead with precision farming (taking required measures for improving the corp's capacity).
Some examples of IoT devices in agriculture are Smart Elements, Pycno, and allMETEO.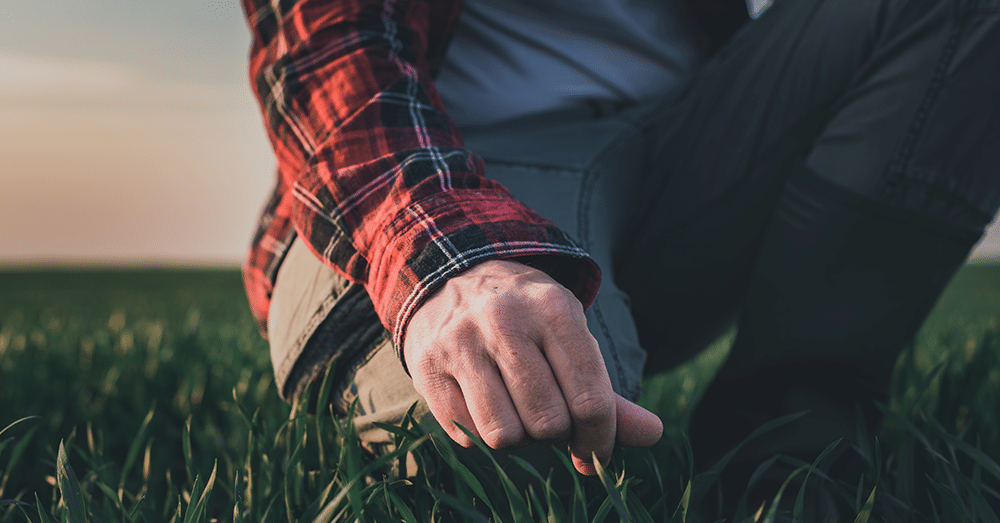 Another excellent example of IoT devices in agriculture and a significant precision farming element is a crop management device. They can be placed precisely like weather stations- across the field. Once established, they can collect data particularly required for crop farming.
It is effectively used to gather all the crucial data such as temperature, precipitation of the leaf water, and overall crop health.
Therefore, it becomes convenient to monitor the crop growth and find out any anomalies that can harm your yield in any way; if found earlier, they can be prevented.
You can take an example of Semios and Arable to understand how to apply this use case in actual life.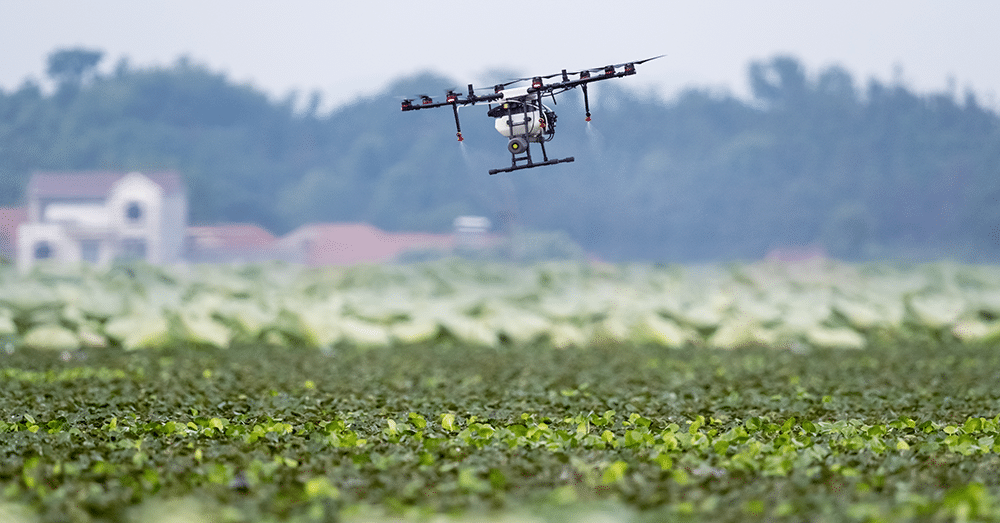 One of the most promising advancements in the agritech sector is introducing agricultural drones into smart farming. These drones are also called UAVs (unmanned aerial vehicles). Some even believe that these UAVs are even more equipped than satellites or airplanes for collecting agricultural data.
They don't just master surveillance capabilities but can also do a variety of tasks replacing human efforts. These tasks include countering infections and pests, planting crops, crop monitoring, agricultural spraying, etc.
A great example can be of DroneSeed that develops drones so that trees can be planted in deforested areas. Such drones prove to be six times efficient than traditional human labor.
Cattle Monitoring and Management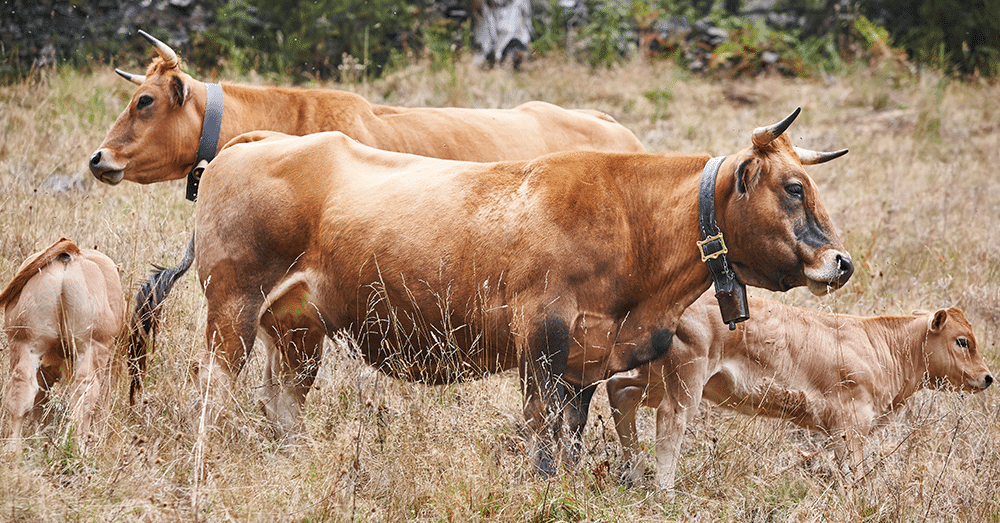 Cattle monitoring works similar to crop monitoring; the animals on the farm can be provided with agriculture IoT sensors, which help in logging performance and monitoring their overall health.
Livestock monitoring and tracking can efficiently collect data related to sock health, physical location, and general well-being.
For instance, these sensors can prove useful in identifying sick animals so that they can be separated from the herd, and contamination can be avoided. Framers can also reduce the staffing expense by using drones that offer real-time cattle tracking.
An excellent example of it can be Cowlar and SCR by Allflex that uses smart agriculture sensors to provide health, temperature, activity, and nutrition insight for every animal while gathering collective information about the entire herd.
Smart Farming with Predictive Analytics: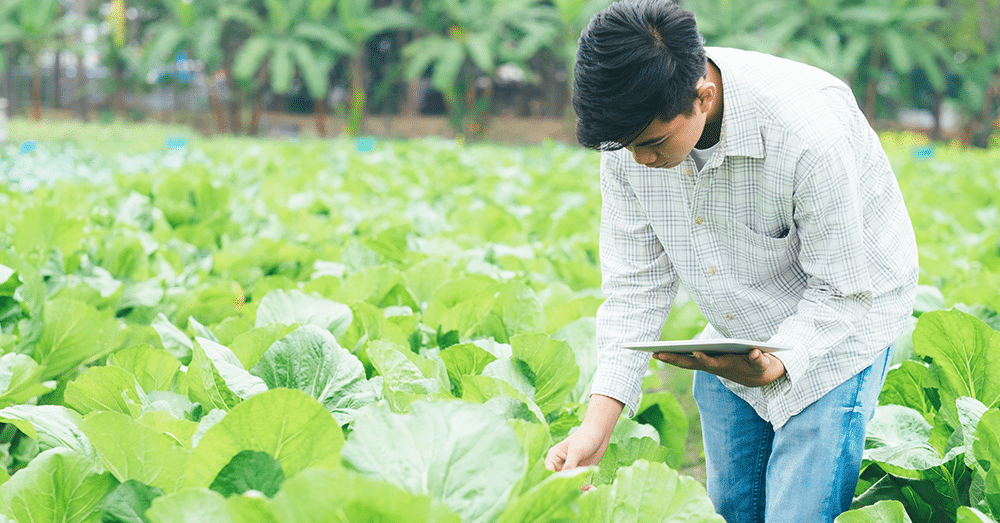 Predictive data analytics plays a crucial role in precision agriculture. It is for the fact that smart sensor technologies and IoT are super beneficial for real-time data. Using data analytics can help farmers make sense of IoT and attain relevant predictions such as the risk of infections and diseases, crop harvesting time, yield volume, etc.
Even though farming is inherently dependent on weather conditions, these data analytics tools make farming predictable and more manageable.
For example, many farmers access the quality and volume of yields through Crop Performance that helps them access unfavorable weather conditions and other vulnerabilities well in advance. It also provides farmers with the capabilities of optimizing the supply of nutrients and water for every single crop and even assign specific yield traits so that the entire quality of produce can improve.
End-to-End Systems for Farm Management:
Farm productivity management systems represent a more complex approach to the integration of IoT devices in the agricultural sector. They often include many IoT sensors and devices installed on the field and robust dashboards that boast analytical capabilities with in-built reporting/accounting features.
These systems provide remote farm monitoring facilities and align almost every business operation of yours. Some examples of a similar solution could be Cropio and FarmLogs.
Conclusion:
No matter if it's advanced field mapping or cattle tracks, the IoT applications built for smart agriculture vary depending on each farm's individual needs that can be influenced by climate, market segment, and region. Most hybrid app development companies working to create agriculture IoT devices applications try to incorporate out-of-the-box but relevant, customized farming solutions for different farm needs. 
Each phase must be considered while developing an IoT application for the agricultural sector since it's a comparatively newer introduction.