"Becoming number one is easier than remaining number one."
– Bill Bradley
Nothing gets people going like a good rivalry. There's no shortage of competition in the tech industry. Whether it is about winning the audience's online space or fighting over the eCommerce marketplace, tech giants do a great job at disrupting each other. Well, it all started in 1998 when a multinational technology company that specialized in Internet services and related products launched with the biggest hit in the web development industry. By now, you might have realized we are talking about Google.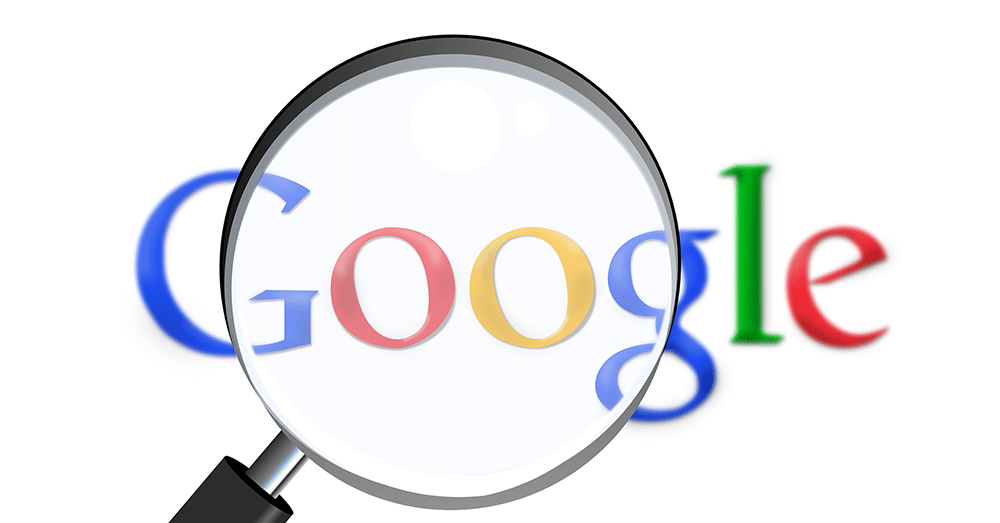 Google was founded in September 1998 by Sergey Brin and Larry Page. Since then, it has been the most prominent and most utilized website in the whole wide world. For many of us, Google is almost synonymous with the Internet.
Statistics prove that more than 89% of the population starts its internet session either by typing "google.com" or setting its browser page on default. However, there were other tech corps that were even more traditional, like Yahoo and Bing, but I honestly feel they never threw a competition to Google. With time, we eventually stopped surfing on these websites and shifted our entire focus on Google and its products like Gmail and YouTube.
It was all fun until the company started losing its firm grasp in the search column with the release of another biggest digital marketspace Amazon.
Amazon is Google's most significant and greatest rival. In a tech show interview, Google's executive Eric Schmidt once said that "Google is not all you see, powerful and persuasive, it faces more competition than some of us assume."
While he was trying to justify the company's presence, we knew whom the statement was directed to. Although Amazon is migrating towards a different direction because many people do not look at it as a search engine, If someone is looking to buy any basic product, they are more often to walk to Amazon rather than using Google search.
Google's Journey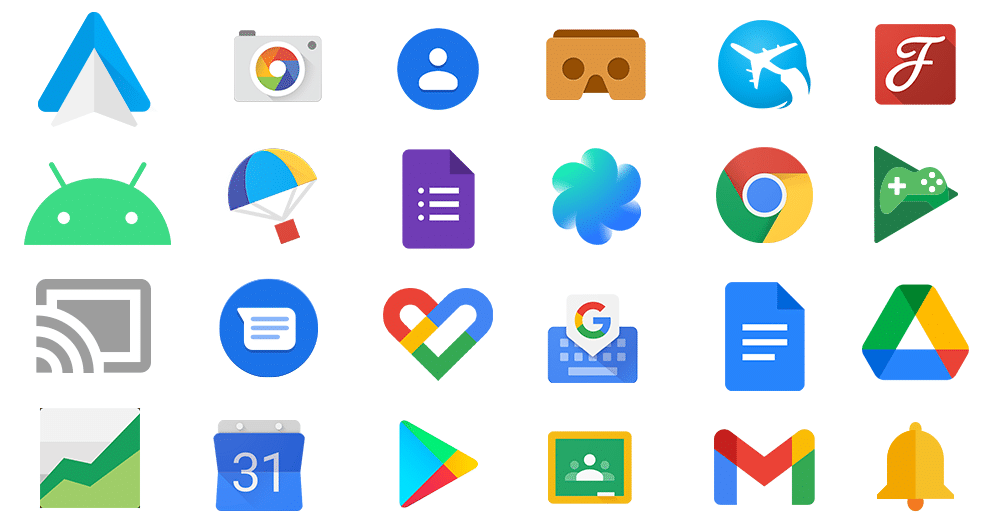 Google has faced rapid growth since its incorporation and has triggered a chain of acquisitions, products, and partnerships in its success story. It deals with advertising, search engine, software, hardware, Internet services, enterprise services, and consumer services. Following are its primary products :
Google Docs, Google Sheets, and Google slides (work and productivity)
Gmail (Email)
Google Calendar(Time management)
Google Duo, Hangouts, Chat, and Google Meet (Messaging and Instant video chat)
Google Drive (Cloud storage)
Google Maps and street view (Mapping and Navigation)
YouTube (Video sharing)
Blogger (Blog Publishing)
Google Chrome (Web browser for Android development services)
Google Photos (Photos organizing and updating)
And many more products to fulfill every requirement of one's everyday needs. The company was consecutively (2015-18) awarded as the second most valuable brand (after Apple) in the world by the listing of Interbrand's Annual best global brands report. Google also announced its conglomerate called Alphabet in 2015, towards reorganizing its interest plans.
Amazon's Journey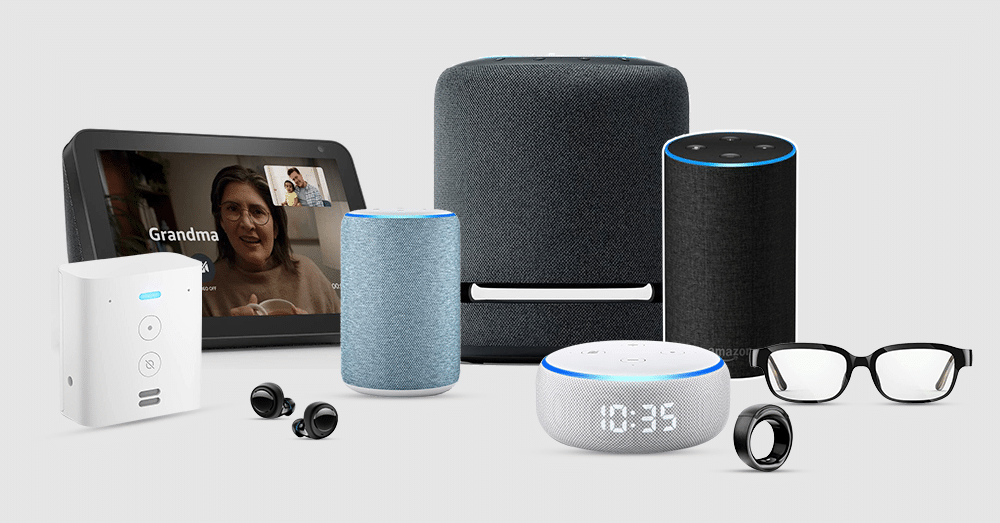 Amazon was founded in July 1994 by Jeff Bezos. The company primarily deals in eCommerce, digital streaming, cloud computing, and Artificial Intelligence. It is also referred to as the "most influential economic and cultural forces in the world." Amazon has surpassed Walmart as the most valuable retailer by market cap in the USA.
As reported by the survey of 2020, Amazon has the highest global brand valuation. In the more recent events of January 2021, the company has invested over $278 million by starting two centers in Italy and creating more than 1100 jobs. Following are the most popular products of Amazon:
Alexa
Amazon Prime
Amazon web services
Amazon fresh
Kindle
Echo
Fire tablets
Amazon studios
App Store
How it All started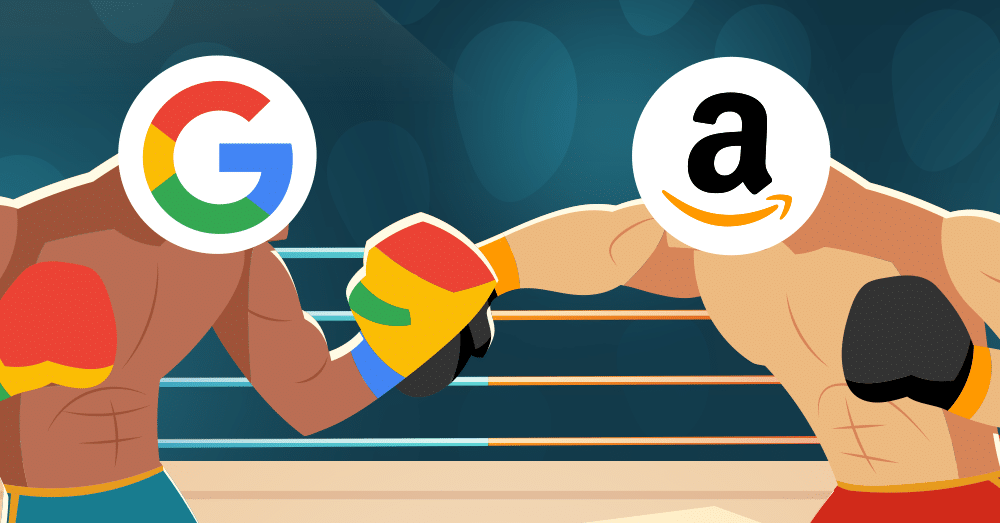 There was a time when Google used to make most of the money through user searches. When people looked for the products and services of their interests online, Google search showed Ads based on their preferences. Nowadays, people go straight away to Amazon to search for products skipping Google in the process.
Google also listed that "Amazon is more focused towards the commerce side of the equation, but at their roots, they still answer the audience's searches and questions, just like we do."
Google might be dominant in all other fields, but there is one place where the company lacks a good value in the market share, and that is eCommerce.
Google Wants a Piece of Ecommerce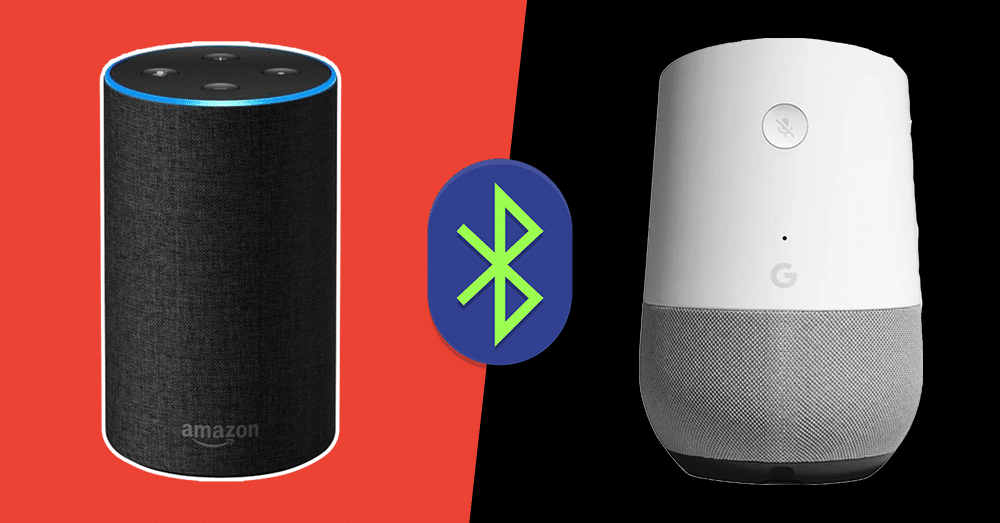 Both the rival companies want to be on the top online destination of user searches. To give a thorough blow in the face, Google changed and experimented with its tactics a thousand times.
Google listed its major expansion through the same-day delivery services.
The company changed the algorithms to make the search engine more shopping friendly for its users. It added the consumer reviews and product listing, just like Amazon.
Right after Amazon, Google also doubled its shipments and invested in drone deliveries.
It makes sense for Google to reinforce its marketplace by grabbing a piece of the eCommerce industry. Still, Amazon is pre-established retail media with the most traditional brand value in the user's shopping record. It isn't easy to overcome someone as powerful as Amazon.
When Salsify conducted its research, it stated nearly 78% of the US shoppers prefer Amazon as their favorite platform to shop, while only 26% said the same about Google and other companies.
Friends Outside, Enemies Inside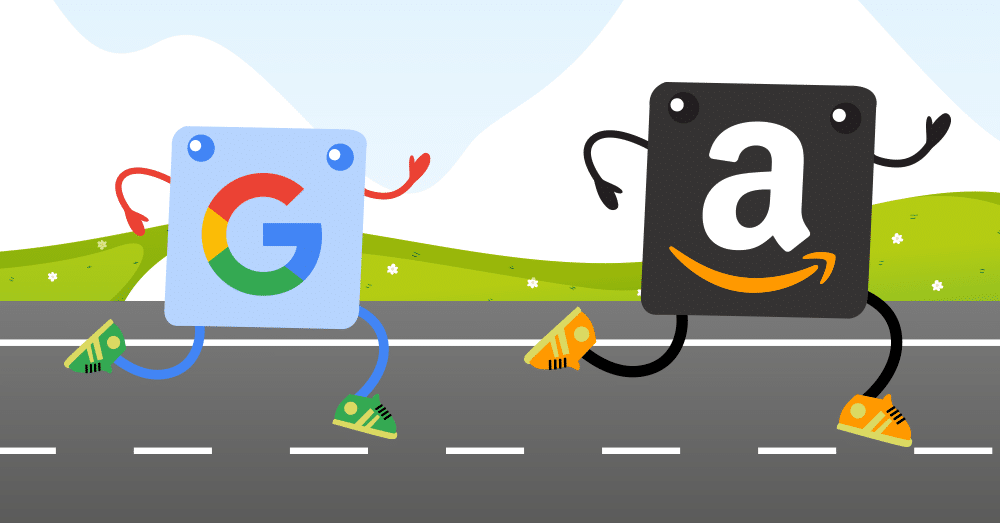 There is a direct battle between the companies when it comes to selling entertainment to the consumers. Amazon has free and paid services via Amazon Prime, whereas Google Runs Google Play.
The competition becomes even more massive with cloud computing. Amazon is much ahead of its pack with AWS (web services), where Google stands third in the place ( After Microsoft). So far, the bottom line is that Amazon, along with Microsoft, has outpaced Google because of its extensively accurate product search rate.
Despite this rivalry, both the companies are interdependent up to a significant extent. They are well versed with this fact and try to be friends, at least on a service basis.
How are Google and Amazon Interdependent
Amazon spends its major revenue more than any other enterprise on Google's US search ads. The company also leverages Google's Android operating system for its hardware, even though it has its own App store.
Both the companies rely on each other due to very similar client practice. This serves as an advantage to Google simply because of its much broader reach and infinite financial resources.
Jonathan Rosenberg, Google's product manager, speaks about Amazon in a conference where he explains.
"As a competitor, Amazon certainly keeps us on our toes, but as a partner, they advertise on Google for a variety of services and products; therefore, we like to work collectively to grow the pie and build our industry instead of fighting over smaller portions."
Now, I admittedly keep changing my sides to both the companies due to different reasons.
I feel Google has a broader range on the Internet, but that fact doesn't help people get things in a cheaper, quicker, and more comfortable manner. On the other hand, Amazon has an in-depth understanding of its audience's lives and preferences, but it takes time to scale due to limited resources.
It's All About the SEO
When we talk about SEO, both the companies have a very contrasting model in reference to different user questions.
For us, Google works on,
What result can most accurately answer the user's query?
While Amazon looks for,
What product is the user most likely to buy?
So, on Amazon, people are not asking questions; instead, they are searching for interested, ready-to-buy products. This impacts Google, where it is busy honing its algorithm to analyze the nuances of human interests. The purpose of both companies is the same, that is to understand the searches in order to rank their products based on their prosperity to sell.
Then how come Amazon is a lot less daunting to work on organic rankings than Google?
Well, I have the answer to this question as well.
Amazon's secret ingredient is Sales Velocity.
If you ask me, What is sales velocity?
It is basically the volume and speed at which the products are sold on Amazon's marketplace.
There are other factors that directly or indirectly affect Amazon's SEO, but all of them tie back to sales velocity somehow.
You see, Google's approach for SEO is based on three core elements –
Technology, Authority, and Relevance.
While Amazon is strictly tied to–
Keyword relevance, Conversion rate, and Customer satisfaction.
The pure customer-centric policy takes Amazon way too ahead in the race. Moreover, Amazon's investment in PPC and driving external traffic to support the performance of the products is unbeatable.
How Google Decided to Create Its Own Amazon Secretly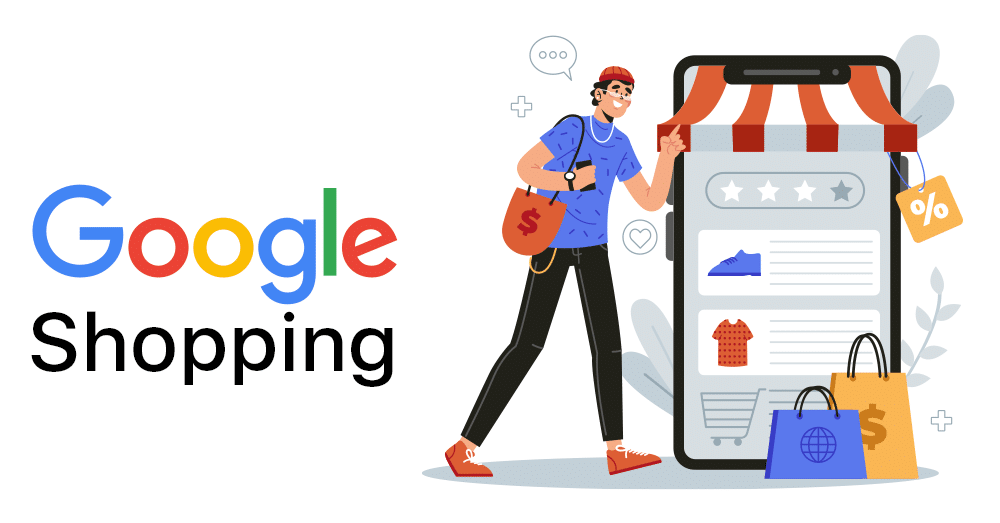 The most usual shopper behavior that offended Google was that millions of users ask Google about their products but end up at Amazon when it's time to make a purchase.
That, my friend, is the moment when Google threw an incredible move by launching its very own marketplace. The company is creating its own Amazon right within its search results. This basically means Google will rely on various other companies to provide its goods, and in return, Google will use its reach and expertise to perform an underlying sale. If this move turns out well, we expect a new foundation of Google, only for shopping.
For now, the search giant has said that the company will eliminate the fees it charges from the retailers to let people buy directly through the Google shopping service. The company also announced its integration with PayPal and Shopify.Inc to help the enterprises and merchants manage their inventory and sell directly on Google. Moreover, this new push has led to rising complaints in the small businesses that Amazon is now squeezing them for more money, including Ad ranking fee and warehouse storage fee.
All the strategies only to woo down the Amazon merchants. Well Played, Google!
Wrapping Up
Amazon has a tremendous user base and high commercial intent, which, as a matter of fact, doesn't suit well with Google's image. While Google Shopping has a smaller user base, for now, it certainly doesn't lack in commercial value. On top of that, with Google unveiling its plan with Marketing Live and shopping, we never know what changes the game. But whatever happens, I am sure the future of the eCommerce market shines bright with both industries. Till then, let me know. In the battle of Google vs. Amazon, whose side are you on?