"When in doubt, choose change".

–Lily Leung.
The pandemic that threw a curveball isn't easy to survive. Coronavirus was established as a global crisis. This pandemic not only came as a challenge for health; its intensity even tested and impacted the global economy at various levels. 
Moreover, it got an unimaginable change in the way we lived our lives. The initial phase of the virus took various affected countries with a topsy turvy ride. What happened cannot be changed, but it can be accepted to achieve an actualized life.
Over a year, consumers all around the world witnessed and got themselves ready for a more technologically dependent life. The restrictions on travel, guidelines on social distancing, and countrywide lockdowns called for technological solutions to manage daily tasks.
Though there were initial glitches and discomforts, gradually, it got all the better to accept a new way of living life during a pandemic.
The Emergence of A New Customer Persona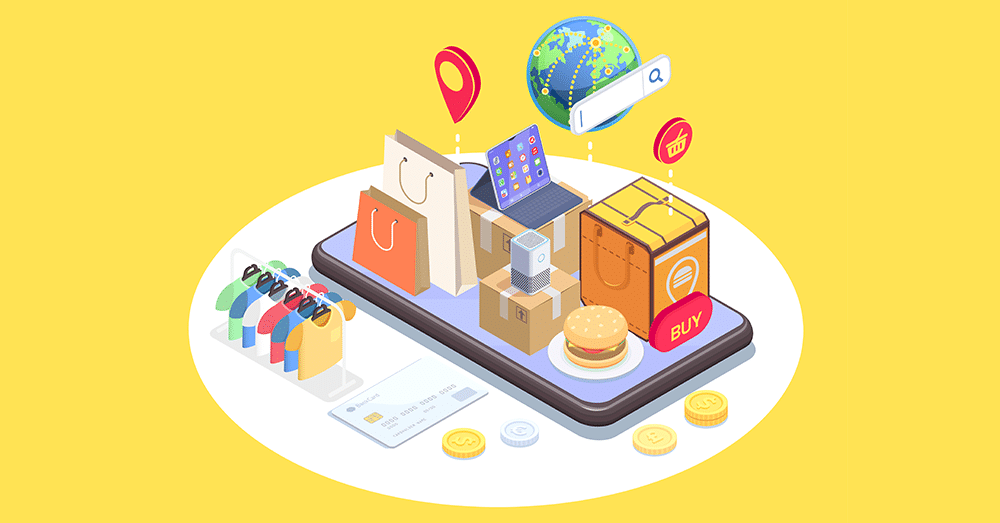 Though the consumers are financially constrained, they have become digitally more advanced. It's not only them who are changing, but the businesses are also adopting technological mediums for going digital. Hence, companies are evolving to serve their customers more .
With the sudden change in traditional shopping methodologies, retail businesses like grocery, health, and lifestyle established a digital space to conveniently reach their customers.
This can be observed very prominently as online grocery stores' sales ratio has seen a sudden increase. Amazon, which was earlier trying to establish its online grocery store, has now emerged as one of the preferred online mediums to buy groceries.
Likewise, bigbasket and Grofers have observed an increased sales and profit ratio. Moreover, this situation has allowed retailers to strategize their marketing moves and make their brands absorb all the possible opportunities for digital success.
Learning To Live With The Pandemic
Gradually everyone has started to accept the new normal. If the pandemic persists, users will soon withdraw from shopping from retail stores and shift towards online stores. It requires the businesses today to well equip their solutions with technology.
Covid 19's impact on e-commerce has been hidden by none. Today, even for the smallest of daily requirements, customers prefer making their purchases online. Hence the majority of users plan to stick with online brands they explored during the lockdown.
Today, brands are coming up with some excellent marketing strategies to promote their online businesses. Mobile applications have emerged to be one of the most used and convenient marketing strategies for companies.
This popularity of online solutions and the mainstreaming of various niche industries are just the beginning. The evolved need for retail applications is more prevalent than ever.
Mobile applications for retail businesses help in establishing customized and personalized connections with users. In short, they enhance the experience of a brand for a consumer and extend its value.
To stay safe at home and avoid shopping from crowded stores, users today are ready to pay more for shopping online.
From the plethora of options available for shopping online, it becomes difficult for consumers to select an option suitably. Here it comes as an opportunity for a business that plans to go online to woo the customers by offering a dynamic and flawless application solution.
Startups planning to go digital can hire an android app development company for getting developed a unique and attractive mobile application for their business. Opting to create an Android application is the right solution as it backs a vast consumer base and ease of usability.
Advancements Adopted By Business Applications
The pandemic surged the need for advancements for both consumers and businesses. It was so because even the technology wasn't ready to cater to the bulk demands. The sudden influx of users from retail to online shopping mediums wasn't thought of by any. Hence to efficiently manage all their needs, it's essential to improve and maintain the quality of online business solutions.
For doing the same, companies are now investing in Application Performance Monitoring. It is one of the top technological trends of the previous year. APM enables a business to monitor the performance of its app.
The metrics received by APM is beneficial in improving the functionalities of an existing application. It helps a company to know its user's preferences and manage the application accordingly.
Various companies that adopted this technology accomplished an increased user base, enhanced user experience, and better customization.
It is always good to conduct market research before investing in a new business. Knowing your customers and the business's nature, you can customize the application solution for your business and incorporate services that match the desired demands.
Applications of various e-commerce brands like Nykaa and Myntra value their customers' feedback and incorporate necessary changes at the earliest.
Yes Bank came up with a fantastic ad film post the Lockdown. This ad film shows very prominently how the current circumstances have created a need for retail businesses to shift to a digital medium. One can view it as a motivational boost towards planning to take your retail business online.
What Should Be A Retail App Experience Like?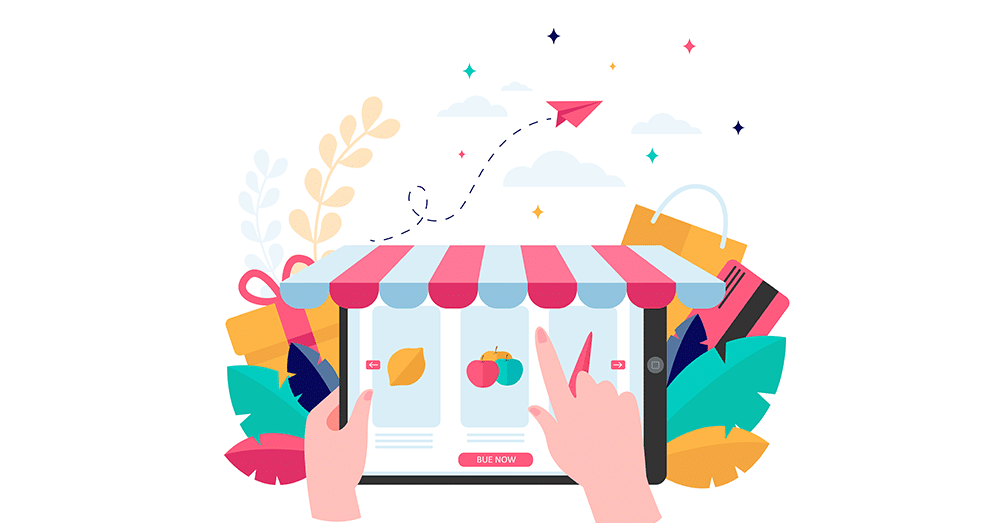 Here are some key points Retail Applications should focus on.
Reliving An In-Store Shopping Experience
The shopping portals should focus on incorporating a replication of an in-store shopping experience for their consumers. This will not only increase their uniqueness but will also offer an enhanced user experience. The creation of a similar environment can be achieved by deploying technologies like Augmented Reality and Virtual Reality.
In the end, customers should feel valued. Due to the pandemic, beauty and lifestyle stores had to develop a kind of technology that enables the brands to provide an experience where customers can buy the cosmetics without testing them. Various brands like Lakme, Sephora, and Nykaa offer innovative features in their applications where you can try the lip shades virtually on your photos and then make a buying decision.
Augmented Reality and Virtual Reality existed before the pandemic, but they enabled numerous brands to establish a new customer perspective in these difficult times.
Companies dealing in interior and lifestyle products are also using VR and AR in their application solutions. This enables the users of these companies to get a dynamic and detailed view of the products.
Advanced Channels of Communication
Humans, by nature, tend to prefer brands with which they feel connected personally. Personnel representing a brand add an extension to its value, and hence human to human interaction make customers more confident of their purchase.
But due to the pandemic, various brands had to rely on Artificial Intelligence, Machine Learning, and Chatbots for establishing a point of contact with their consumers. The observance of Lockdowns couldn't let the customer support team for some time. Here the chatbot technology proved to be very beneficial for the brands to resolve customer queries.
This technology in retail applications gave customers access to quick and timely solutions and answers. Also, they helped the retailers to scale down the risk of contact through service centers.
Moreover, chatbots could help deliver more accurate solutions, suggestions, and access to exclusive previews and create a more personalized atmosphere for the brands.
Contactless Payment Alternatives
As the pandemic has, unfortunately, become a part of our lives, online shopping will continue in the coming times. Online payments should be fast, swift, and secured to win the trust of the consumers. Whereas offline payment methods just require some streamlining. This is highly evident in the purchase behavior as the majority of consumers prefer making contactless payments.
As a unique payment methodology, brands like Walmart have established a payment method through their app. It will prevent the spread of coronavirus and establish a contactless and touch-free payment mechanism for users. Here users can use their phone to pay and add money to their Walmart app. It enables in-store users to scan a QR code synced with Walmart Pay App and make a contactless payment. An android app development company can help a business create a dynamic and robust application for their retail solution.
An Omnichannel Experience
With everything being opening gradually, companies are thrown with the challenge of handling both their online and offline retail mediums, maintaining all the necessary precautions. Here the challenge is of providing a consistent experience both online and offline and integrating consumer preferences.
While customers are opening up for various services from multiple channels, retailers will leave no stone unturned in providing the best services, taking the example of IKEA, which has set high standards with their UX of their application. They have developed a system of providing a similar experience for shopping online and offline from their mediums. They call their app a mini version of their store. It makes IKEA applications an inspiration for all the app development companies and retail solutions.
Creating an Effective Retail App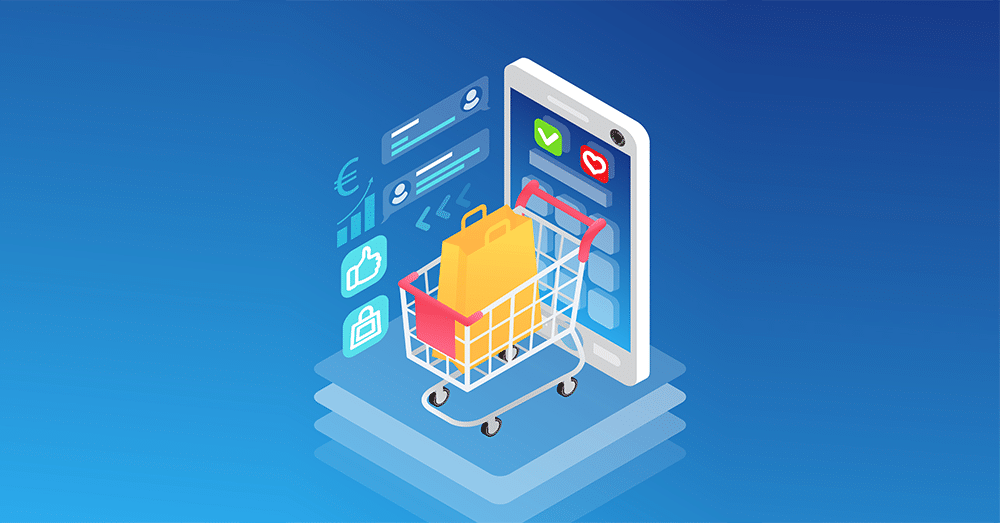 For any business that plans to shift its retail solution from an offline medium to an online space, it needs to know its target audience's preferences well because this shall further help increase the efficiency of the online solution.
Keep An Empathetic View: An empathetic view would require you to put yourself under your customers' shoes and create a solution to their needs. You should try thinking of the features that can provide a convenient experience of using the application of your business solution. It is always good to create user-specific solutions to be people's favorite brand.
Ensuring Data Accuracy: Inappropriate data on your application can spoil the shopping experience of your user. Customers often frustrate on ordering out of stock things. So before incorporating data on your retail application, be sure of its accuracy.
Keep Your App Simple: It's good for your app to be attractive but not complex. A complex application will irritate users while shopping. The functionalities of an application should be simple and convenient for users. Going simple will make existing users stick to your brand and bring new customers on the ease of usability.
Offer Real-Time Notifications: Notifications make the customers interact with a brand in real-time. This increases user interactivity on an application and helps to increase its user base. It's good to include the status of customers' orders in the notification, as it will help your online solution emerge as customer friendly.
Conclusion
The pandemic threw various difficulties globally, but with constant patience, motivation, and a zeal to stabilize everything back to normal, got us all together in this fight to accept this challenge. It is also true that it got us tremendous opportunities to use technology in any way possible with problems. Hence, technology emerged as a combining force in providing retail businesses an online space. These advancements will be embraced in the future. Moreover, mobile applications proved to be a profitable marketing tool for various organizations. Hire an Android App Development Company for getting a customized retail application created for your business.